Introduction
People use wall mirrors for a wide range of purposes. If you're wearing a tie, you are accustomed to facing a mirror to help you do so.
Mirrors, on the other hand, can be both functional and lovely. You can find it in various forms and sizes. Some are made with decorated frames.
In this post, we'll talk about the advantages of wall mirrors and where to put them to get the most out of them.
The Benefits Of Hanging A Wall Mirror In Your Home
A mirror is a great way to add individuality to a certain space if you lack inspiration. When it comes to mirrors, it's great that they're both practical and beautiful.
When you hire a mirror wall decor for living room, you receive a lot of value for your money. There is an art to placing mirrors in interior design, and the more you know about how useful they are, the better you can put your mirrors for optimal impact. To learn more, continue reading this blog.
Mirrors Make It Look Like There Is More Space
Do you have to work with a limited amount of floor space? Modern wall mirror design for living room is very handy in this situation.
Even if you're dealing with a little area, decorative hallway mirrors may assist in creating a sense of space. Depending on the mirror and its arrangement, it's possible to make even the smallest room seem larger with a tall, standing mirror or a floor-to-ceiling one.
Additionally, a rectangular mirror for living room may create a lot of depth in a space. To get this effect, place your mirror directly across from a window.
Make Your Home Shine with Mirrors
Adding a few strategically placed mirrors to a boring room will not only make it seem larger and deeper but will also brighten it up. They're very effective in areas with low ceilings or tiny windows (such as a guest bathroom).
It's also important to remember that your mirror should be placed in an area with a lot of natural light, like a window. As a result, as the window opens, light from outside shines in, illuminating the space.
Smaller, darker rooms, like a walk-in closet, benefit from the reflective quality of mirrors. However, if you want a brightening effect, put the mirror near your primary light source.
Create a Statement with Mirrors
One of the finest ways to create a statement in any area is with a mirror. It works whether you're on a budget or just want to keep things simple. Let's assume that you have a budget for decorating.
If you buy too many little things, the room's size might quickly eat up all of your purchases. You can make a statement with a large wall mirror that serves as a centerpiece and focal point.
Depending on the size of the space, your mirror placement can create a solid statement with the help of lighting.
It doesn't matter whether you mount the entryway full length mirror or round hallway mirror against the main wall. Its effect on the space is stunning.
The only exception is that you must ensure that the mirror you choose is completely frameless to maximize your use of the available space. Keeping the mirror frame out of the room will help prevent it from seeming crowded or overwhelming.
The main bathroom, the main bedroom, a formal dining area, an entranceway, or even a living room are appropriate places to pace huge mirrors to create a statement!
Mirrors Can Hide Small Imperfection
You may find yourself in a situation where you can't afford to address a problem in your house. Alternatively, it might be that now isn't the right moment in your life to embark on a home improvement project.
A large wall mirror greets you as you go into the room. Even while a mirror isn't a long-term cure for wall or paint damage, it may help hide flaws until the time is good to correct them.
Mirrors may be used to partly hide the color of a wall or the ugly wallpaper you've wanted to get rid of.
To put it another way, they're not only for decoration; they may also serve as a temporary remedy for time-consuming or expensive house repairs.
Mirrors are Wonderful Design Elements
As we've already known, full-length wall mirrors for bedrooms are both practical and aesthetically pleasing. They're a fantastic way to add visual interest to any space in your house.
It is possible to employ decorative mirrors for bedrooms to generate visual intrigue, depth, and form. It's a good idea to play around with the sizes and shapes of mirrors in your home.
There are many different types of mirrors available today. Ranging from traditional shapes like round wall mirrors, rectangular wall mirrors, oval wall mirrors, diamonds, and ultra-modern abstract patterns.
Mirror frames, too, are subject to this rule. This is a terrific way to add color and texture to a space. One way to bring elegance and grandeur to a formal dining area is to use a gold mirror frame.
A woven or wooden mirror frame may be used to give a more rustic feel in an outdoor dining room area.
Mirrors are Nice Starter Decor Item
The versatility of mirrors is another excellent perk. This implies that a mirror is a great place to start if you're low on decorating ideas. There are those rooms in your house where you feel like they're missing something, but you can't put your finger on what it is.
A bedside wall mirror may be just what your room has needed all along! The use of mirrors may enhance a room's ambiance. The light, space, and depth provided by a mirror may help you sense that mood.
Best Place To Place A Mirror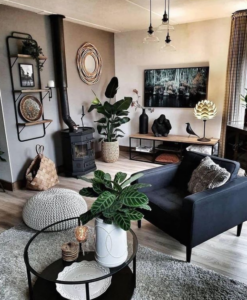 Wall Mirror For Living Room
If you have a living room with southern exposure, you'll want to put the mirror on the wall opposite the window to take advantage of the soft afternoon light. A bedroom or other space where you wish to make the most of the morning light can benefit from having a window and mirror near to it.
The living room wall mirror is said to increase the festiveness of gatherings by doubling the number of people in the space. They may, however, amplify negative energy if your visitors are negatively emotional, so choose your guests carefully or politely ask to leave the drama at the door when they arrive.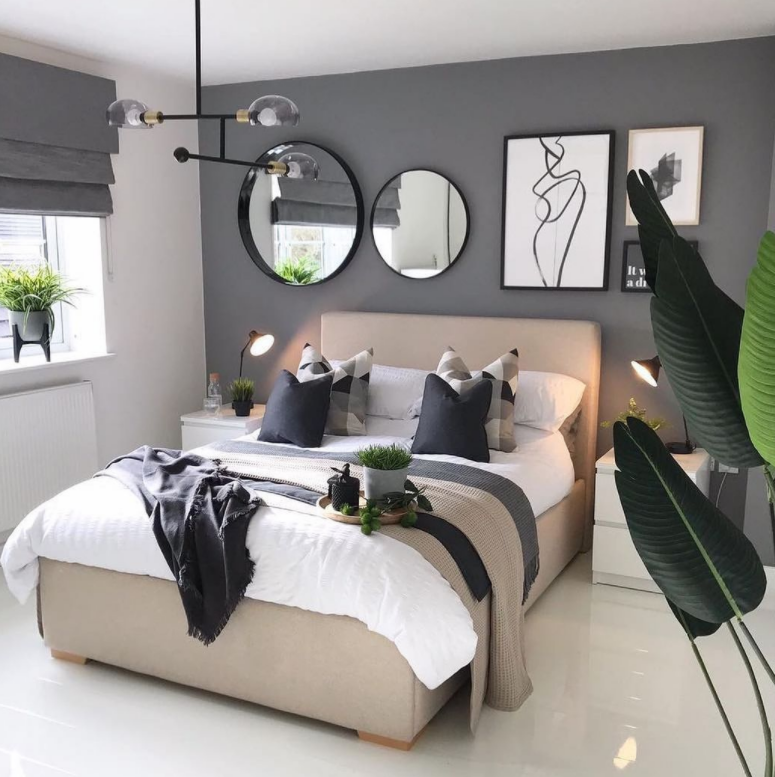 Wall Mirror For Bedroom
Ideally, a mirror should be positioned close to the bed, either behind the door, next to a window, or above a mantelpiece. You should place the bedroom wall mirror in a way that makes your bedroom seem larger and brighter.
Behind the door would be the most excellent area to put in a full-length wall mirror to maximize space in a compact bedroom. This way, your room walls won't seem cluttered. You can also utilize a round bedroom mirror to make a more sophisticated look without interfering with your daily activities.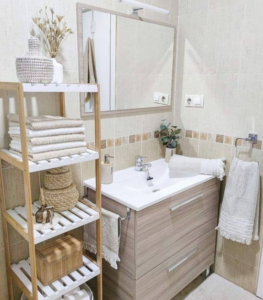 Mirror For Bathroom
In areas with a lot of dampness, you should avoid placing a bathroom mirror directly against the wall. Keeping your small bathroom mirror a few inches away from the wall in an area with a lot of moisture will help keep it clean.
With no way for air to get behind a large bathroom wall mirror, you might end up with a black stain on your wall. Grouping many mirrors together may create an eye-catching impact in your house. Using round bathroom wall mirrors in your home will provide a gorgeous focal point and a unique element.
Find bathroom wall mirror frames that complement each other, such as an antique gold mirror with a silver-framed mirror. You could also look for frames with comparable materials, whether ancient or contemporary.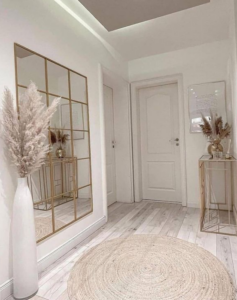 Hallway Wall Mirror
Feng shui experts believe that having an entrance hallway mirror enhances one's luck. A corridor with a piece of furniture put at the end of it might slow down the flow of energy in the home.
On the other hand, landings of tiny staircases may benefit significantly from adding a few hallway mirrors.
Final Thoughts
Decorative wall mirrors, like artwork, may be placed in various ways, but certain spaces work better than others. Choosing where to put the mirror depends on what you want it to reflect and how you want the room to look.
For a more contemporary aesthetic, go for a metal frame rather than a wood one. When selecting the perfect design with mirrors for your house, your personal style is still important.